Small Pets Boarding Accommodation
From Rabbits and Guinea Pigs to Birds, Chipmunks, Chinchillas, Ferrets and many more…
It has become the norm for a variety of our beloved pets – rightfully – to be treated as part of the family, getting plenty of love, attention and fuss at all times.
However, we also understand that many are active animals.
Rabbits and Guinea Pigs need the opportunity to hop, run, jump, dig, stand fully upright on their back legs, and stretch out fully when lying down. They must also be able to hide from things that scare them. As they are a prey species, they need to be able to hide in a secure place.
Here at Chaiquinta all your pets are treated as part of our family while you're away ensuring their primary needs are also met, with secure, warm, ventilated housing with plenty of bedding, and room to get regular and frequent opportunities to exercise.
We have a variety of toys and treats to keep them entertained.
Many people have lots of varieties of pets, from rabbits and guinea pigs to budgies, chipmunks and any more…
Here at the Chaiquinta Pet Hotel we offer boarding accommodation for many varied pets – please ask for further details.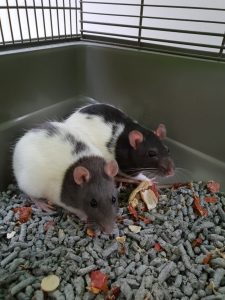 "Excellent service would recommend for small animals and large animals took extra care of my house rabbit who has lots of illnesses."
Rachael Turner, August 2018