Luxury Cattery at Chaiquinta Pet Hotel
No wonder Chaiquinta Cattery is always your cats purrfered place to stay.
Our Clients travel from all areas – Sheffield, Barnsley, Leeds, York, Rotherham, Gainsborough, Wakefield and even further afield.
We at Chaiquinta Cattery believe we have the purrfect cattery for your cat to enjoy his or her holiday.
Our inside/outdoor cattery has double secured doors leading to the spacious cat enclosures, they all have raised, roomy bedrooms with multi level sleeping areas indoor and outdoor, there is always plenty of soft and fluffy bedding to snuggle into. There is also a spacious outside play area with activity levels for your cat to enjoy, kitty chairs to sleep on or they can just watch the world, and us, all day.
Our Outdoor Cattery units have recently been refurbished and tastefully decorated with lots of features including novel coloured cat paw prints on the walls. Our indoor modern cattery offers a warm cosy environment, with music playing in the background. All cats can relax in soft and comfy raised beds, or play in their spacious individual runs or laze in their own cat chair and ponder.
We offer family cattery pens in both our indoor and outdoor cattery.
Every cat is different, from the 'I LOVE EVERYONE', to the 'no one is good enough' but my mum or dad..(well for the first few days!). The 'I'm Grumpy until you feed me' to the 'come play with me.' We understand all cats have their own personalities and needs, we aim to cater for the individual needs of our cat guests while they are staying with us. Cuddles, love and attention, and playtime are offered in abundance, or if your cat purrfers to be left alone then we'll just keep a watchful eye on them.
We provide scratch posts, toys, strong plastic beds or big snuggle beds and lots of lovely, soft, snugly bedding for our guests during their stay. You can of course, bring along things from home if you wish to. All our catteries are heated when required and are designed to stay nice and cool in the summer.
Treats are given out daily; please let us know if you prefer your cat not to get these.
We stock a wide range of high quality cat meat and dried foods. If your feline friend is currently eating a food which we do not stock you are more than welcome to bring some along. We find that cats settle much quicker if their diet is maintained the same as at home.
"This is the first time my cat has been to this hotel…it is excellent. the staff are lovely and friendly…they really care about the animals. It was nice to see pics ofy cat whilst I was away. my cat has been in another cattery a few times but has always come back to us very timidly and has hidden from us for a few hours but this time he was very affectionate once home and settled straightaway…think this shows what good care he has had whilst at chaiquinta. thank you to all the staff. sox will certainly be coming again."
Joanne Sherrington, August 2018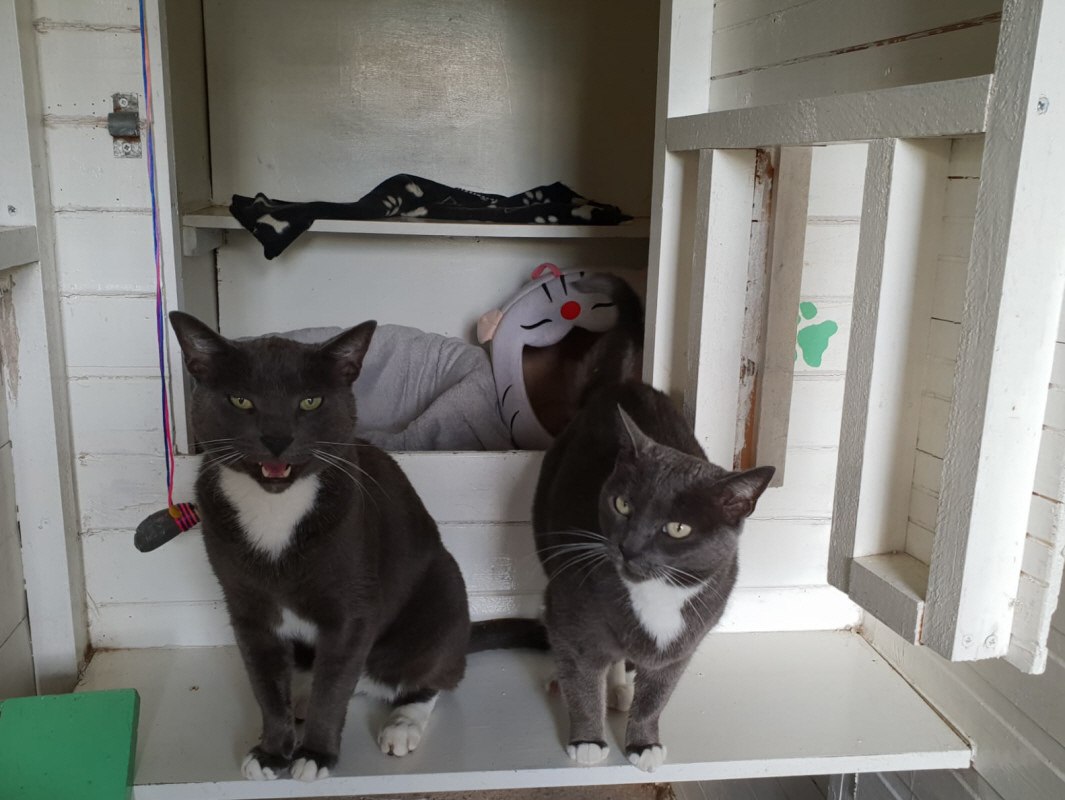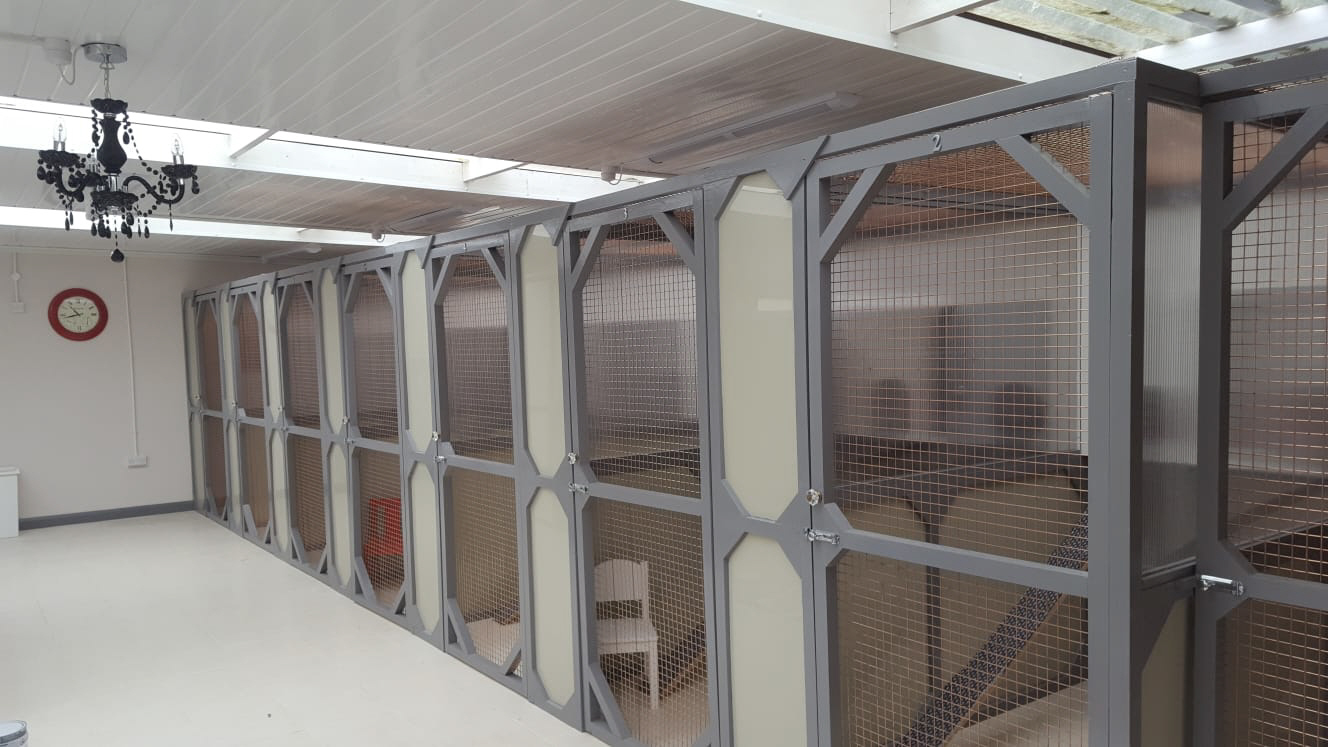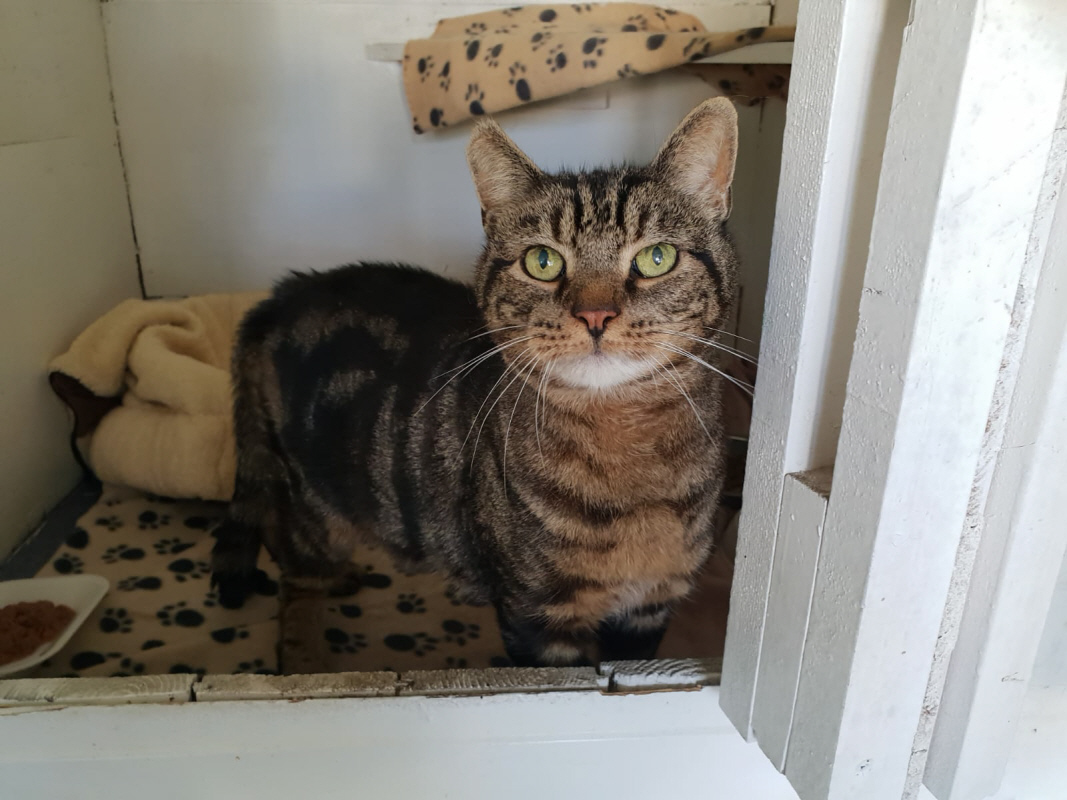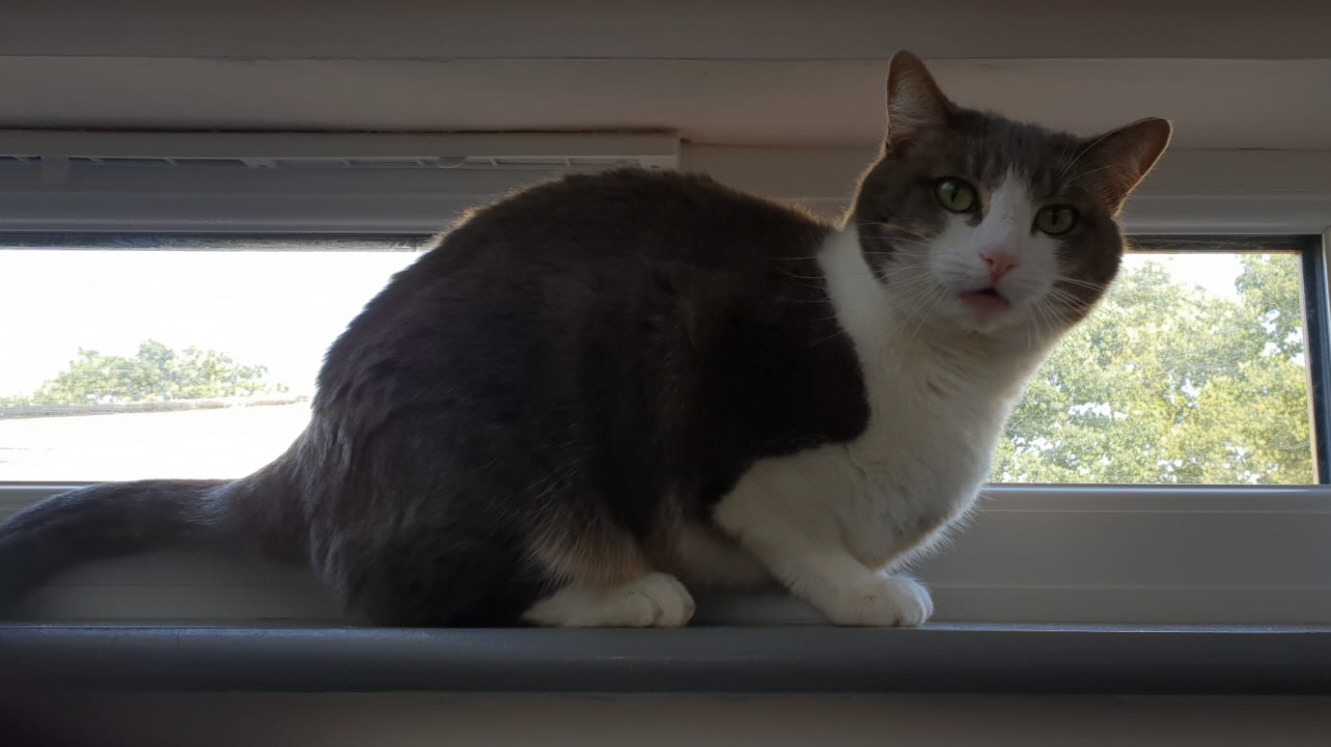 Please ensure your cat is fully vaccinated and bring an up to date vaccination card with you.
Book your cat's holiday in our cattery.